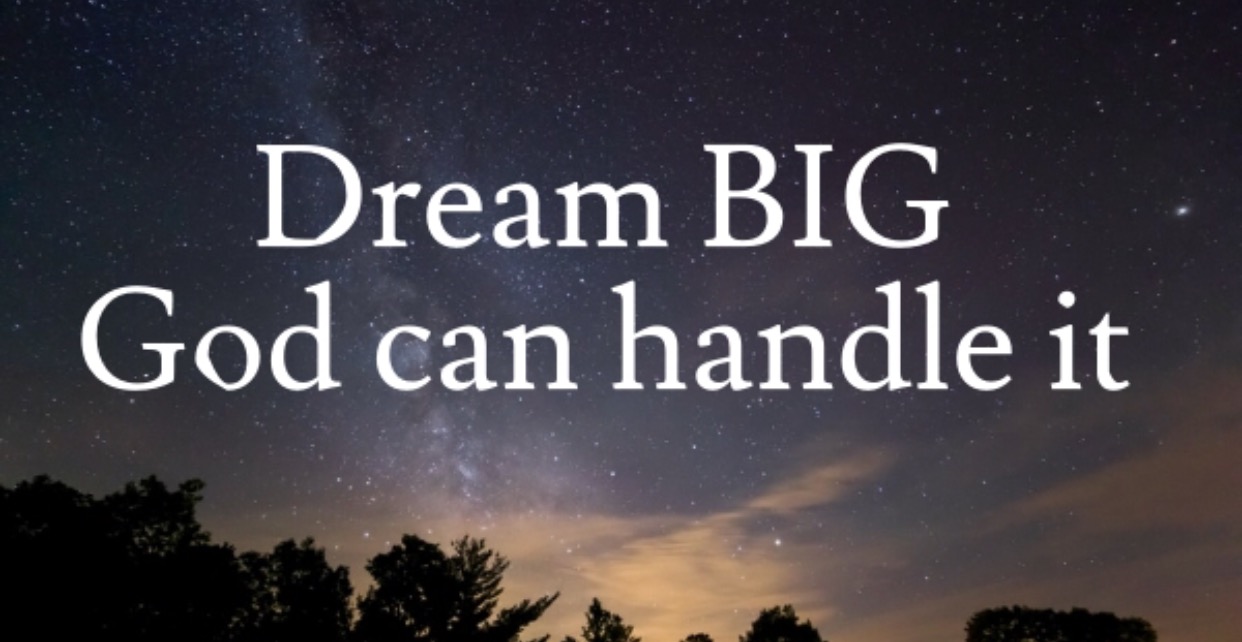 "Delight yourself in the LORD, and He will give you the desires of your heart." ~ Psalm 37:4 
About a week or so ago, I was praying to the Lord about something I really wanted. I was wanting so much to go to an event in Franklin, North Carolina called Musication Nation with The Isaacs and Jimmy fortune. The Isaacs are my favorite group of all time, so this really did mean a lot to me! I knew there was going to be a drawing for free tickets so I prayed "Lord, please let me know win one!" I know that may sound silly, but hey, the Bible says you have not because you ask not, and I know God cares for us like that, so I tend to pray for silly stuff, too! Well, while I was praying, literally midsentence, this knowing just came into my spirit that I was going to win a ticket! I know God's voice, so I just rested in what I heard and felt. A few days later and the winners were announced… Guess who's name was not called... That's right, mine. I was sad thinking that I may not get to go, but I was more sad thinking I had heard God wrong. I thought "What other things am I hearing Him wrong on?"  
I knew it was still going to be a wonderful weekend. I got to work at the Restore in King, which I love to do, and another one of my very favorites, Jason Crabb, was going to be in concert in Fairlawn Virginia. So my sweet friend and I went on a short road trip to see him and his incredible band. We got a seat right on the front row, glory to God, and we were so blessed by their incredible ministry! Jason called on me to come and sing with him, "Holy Spirit, You are Welcome Here." I was so honored and humbled to sing with this anointed and insanely talented man of God! I mean what a blessing! It was such an awesome night!!!  
The next day, and the last day of Musication Nation, I just decided, "OK, I'm going!" I didn't get home from the Jason Crabb concert til 3am that morning, so it was early afternoon when I came to this decision! I would miss all the other events happening that day in Franklin because of the long drive, but at least I would get to hear the evening concert, so I started on my way! 
 I arrived at the beautiful Smoky Mountain Arts Center and walked as quickly as I could to the open doors where I could hear the Isaacs' angelic singing permeating the lobby...I was a few minutes late and the concert had just started. I told the lady behind the window I just needed one ticket. She said "Oh, just one?" I nodded. "Well," she said, "I have this ticket right here...it is right in the middle of the auditorium and on the second row, and it is actually free!" Apparently someone had bought the ticket and couldn't use it. I was so happy with my front row seat and my free ticket and was in such a hurry to get in there and enjoy the concert, that I totally forgot what God had told me before! Later on when I was texting Tony and telling him what happened, that's when it hit me like a ton of bricks, I HAD heard God right after all!!! I did win a free ticket!  
It really was a great night and I was beyond blessed by the beautiful music and ministry, but even more than that, I just had this sweet peace and felt like I was so special to the Lord. It's hard to even put into words. My heart was so happy. That whole thing was just so very sweet, and it increased my faith so much!  
Since then I have been thinking, the Bible says that God is able to do exceedingly abundantly above all we ask or think. It is has so often been my experience that when I asked the Lord for something, He not only does that, but He does even more than what I asked!  
I know I personally have been asking so little from a God who is capable of such great things, things that just boggle the human mind! I have felt so impressed to begin dreaming great dreams and asking him for things that only He can orchestrate! I'm believing for something right now that is so big!!!! I really believe and know in the very depths of my soul that He will do it! I also know and believe that this great big thing will be just the beginning of supernatural orchestrations to come! I don't want to go into detail about it now because I don't feel like it's time, but when it is, I will definitely let y'all know! 
I wanted to share this testimony today to encourage you and let you know that when you are in Christ, and you are delighting yourself in Him, He WILL give you the desires of your heart because those desires were put there by Him!  
I just pray and believe that God will meet you right where you are, with the faith you have to work with right now, and that, just like He did for me, He will lovingly show you that He IS with you every moment and that He DOES hear every prayer that you pray, and that He WILL meet those needs according to His will! As you experience His love in the sweet moments, no matter how little the testimony may seem, may your faith grow bigger and stronger, and may you know that God is taking you from level to level, from glory to glory, and from faith to faith! He has such an amazing plan for each one of His children! And I believe truly that we activate that plan by our faith one step after the other! 
I pray you are encouraged today to walk with your head held high, resting in knowing just Who your Father is, and who you are to Him! 
I pray that you are greatly blessed! Please feel free to leave your comments and prayer requests, or private message me if you prefer. 
Love you in the Lord!