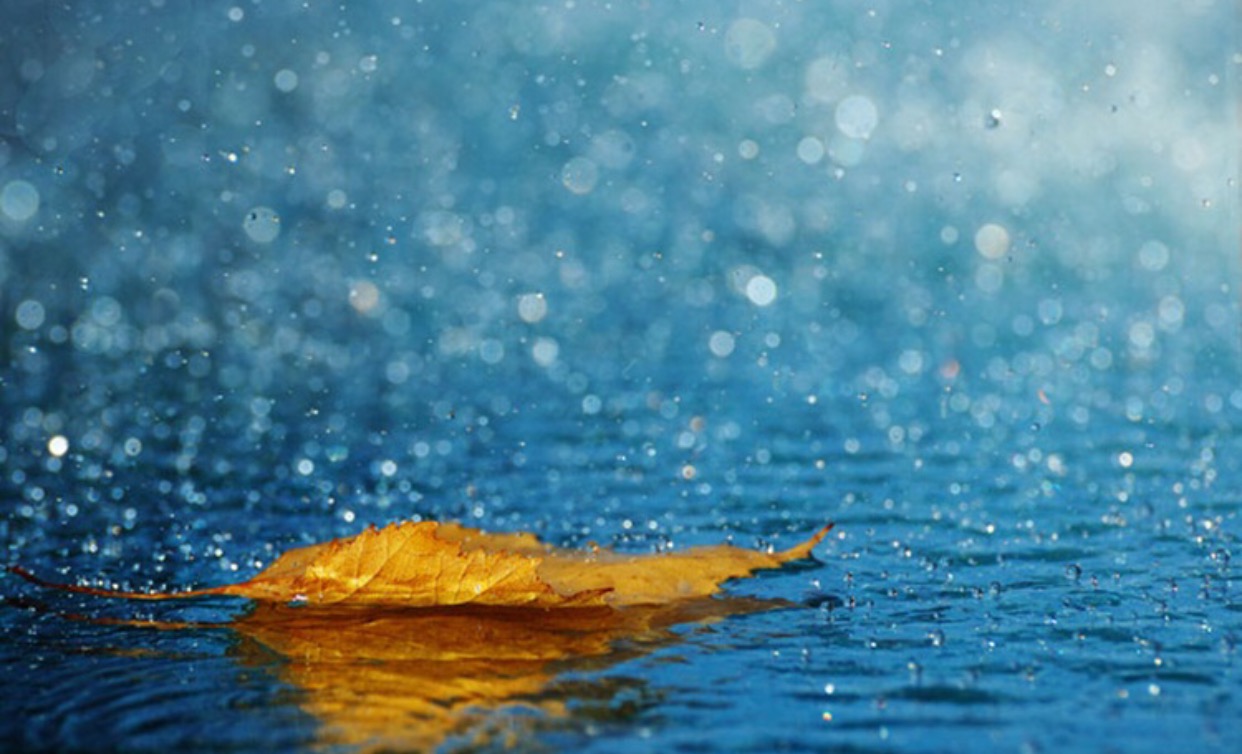 "So rejoice, O children of Zion, And delight in the Lord, your God; For He has given you the early [autumn] rain in vindication.And He has poured down the rain for you, The early [autumn] rain and the late [spring] rain, as before."
~ Joel 2:23 AMP 
As I was praying this morning, I was telling the Lord how I just wanted to be closer to Him and experience His manifest presence in greater ways, how I wanted to just have His power fall and see and experience His fullness! I was telling Him that I wanted to be so close to Him that I could hear His heart beat, and that truly is the desire of my heart. I saw a vision of a big wing stretching out to pull in a little child, and I could see the child nestled safely there. God spoke to my heart, "You already are (close to me), just believe it."  
As I opened up Bible Gateway to find my reading for today, I saw that the above scripture is their verse of the day! This is the Amplified version and I have never had this verse stand out to me like it did today!  
Firstly, it says "Rejoice!!! O children of Zion!!" Zion scripturally is the exact opposite of Mount Sinai, where Moses came into the presence of the Lord and it scared the people so much that they were even afraid to touch the mountain! Zion though, is the place the Lord has brought His blood bought children to! When we are born again, we are citizens of Zion!!!  
"And of Zion it will be said, 
"This one and that one were born in her; 
And the Most High Himself shall establish her." 
The Lord will record, 
When He registers the peoples: 
"This one was born there." Selah Both the singers and the players on instruments say, 
"All my springs are in you." 
~ Psalm 87:5-7 
"But you have come to Mount Zion and to the city of the living God, the heavenly Jerusalem, to an innumerable company of angels, to the general assembly and church of the firstborn who are registered in heaven, to God the Judge of all, to the spirits of just men made perfect, to Jesus the Mediator of the new covenant, and to the blood of sprinkling that speaks better things than that of Abel."  
~ Hebrews 12:22-24 
Yes we, the children of Zion ought to rejoice because of who we are!!! We are God's kids!!! We need to start believing and acting like it, and a great place to start is by rejoicing in God and giving Him the praise He is so worthy of!  
The next part of this verse is what really jumped out at me today. "He has given you the early autumn rain as vindication, AND he has POURED down the rain for you, the early autumn rain and the late spring rain." Biblically rain and water symbolizes His Spirit, and His Word says that He has already given the rain and poured it out!! I looked up the definition of the word vindication to see how that connected with the rest of the scripture, and what I found was so powerful! 
"Vindication is a sweet thing — when you get vindication, you've been proven right or justified in doing something. Everyone accused of a crime craves vindication. Vindication is good, but it can only come after something bad, like being accused of something you didn't do." 
Wow!!!! So how cool is this?! God has given the early autumn rain, in other words has poured out His precious Spirit in VINDICATION!!! Check this out - How many times has the enemy made you feel like you were  just a huge disappointment to God? I know he has pulled that one on me many a time, and made me feel guilty for things that I didn't even do! However, God's Word says that He has removed our sins as far from us as the east is from the west!! He has justified us and MADE us righteous and worthy!!!! And the way that His beautiful Spirit moves on us is our vindication, our proof, if you will! The gift of the Holy Ghost is a precious authentication that we are everything He says we are!!! How sweet it that?! Glory to God!!!  
Now, don't misunderstand me, this is not a license to do whatever our flesh wants, but rather to free us from sin so that we are free to serve Him, and if Jesus Christ is your Lord, then you ARE free!!!!  
I just want to encourage you to know today that God has poured out His sweet Holy Spirit for us!!! All we have to do is believe it and step in! That is quite a different mindset for me. Whenever we are in a service, or whatever the case may be, I have always thought along these lines..."what do we need to do tonight to get God's presence to fall?" But the truth is God is closer to us than our next breath! Let's believe Him and take Him at His Word today!! Let's just step in and experience His fullness, His goodness, His freedom, His peace, and His indescribable, incomparable, everlasting love for us, His dear children!!!!  
I pray this was a blessing to you! Please message me with prayer requests and leave me a comment below.  
God bless you!!!